It's cinco de mayo, woo hoo. At least that's how I used to be every cinco de mayo weekend. Man I remember always wanting to cruise federal ave. Which is a famous street here in Denver. It's crazy how the street became popular. I know my bro used to cruise 38th ave back in the day. I also used to cruise Berkley park to Pepsi to 6th then the next stop was Ruby Hill. We didn't go to the last stop because, we were from the wrong side of town. Those days used to be fun. I remember the first crazy Cinco De Mayo on Fedz. The Police came out in riot gear it was nuts. They shut fedz dow thats when everyone just started cruising Sherdian blvd and I-25 the highway I think that year was 96. I recall going downtown to slang my mixtapes my bro fienz and I. These weren't CD's I was slangin they were actual tapes. I used to sell a ton and used to get a shit load of phone numbers from the ladies. Man those were the days. So cinco de mayo has came and past this year, and for some reason I'm just not as hype as I used to be. Saturday I went to a birthday party and Sunday I worked on my lawn and edited the new www.beatsource.com/podcast . Man am I getting old? I wonder why I'm not as excited as I once was? It's not like I ever had a dope car to cruise in when I was young. I used to roll my pops truck. Who know's I was just thinking out out loud today. Happy Cinco De Mayo.
Fienz and I slangin mixtapes.
First L.O.F. Mix 96
Cover by: Voice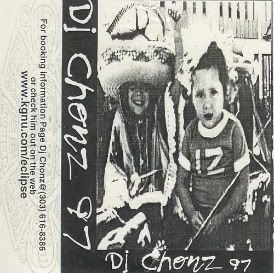 DJ Chonz 97
Cover by: Big Cisco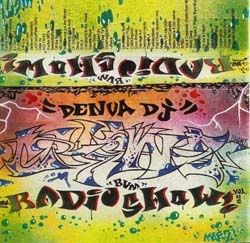 Radio Bum Show Vol. 1
Cover by: Marz
Radio Bum Show Vol. 2
Cover by: Fienz
All these joint came out on Cinco De Mayo weekend.